Pediatric
Conscious
Sedation
Conscious Sedation is a great way to reduce fear and perception of pain during the treatment. It helps your child cope with the treatment and prevents the development of dental fear. Conscious Sedation techniques include inhalation sedation (nitrous oxide/oxygen mixture), oral sedation, intravenous sedation and general anesthesia.
We have an advanced Anesthesia workstation with the option of sevoflurane vaporizer and N2O-O2 combination with all the safety parameters. Additionally, we have a multifunction monitor to continuously monitor and record the vitals during the conscious sedation procedure.
For children with low coping ability, behavior management problems, dental fear and anxiety, odontophobia, general disorders, conscious sedation is a great way to have quality dental treatment.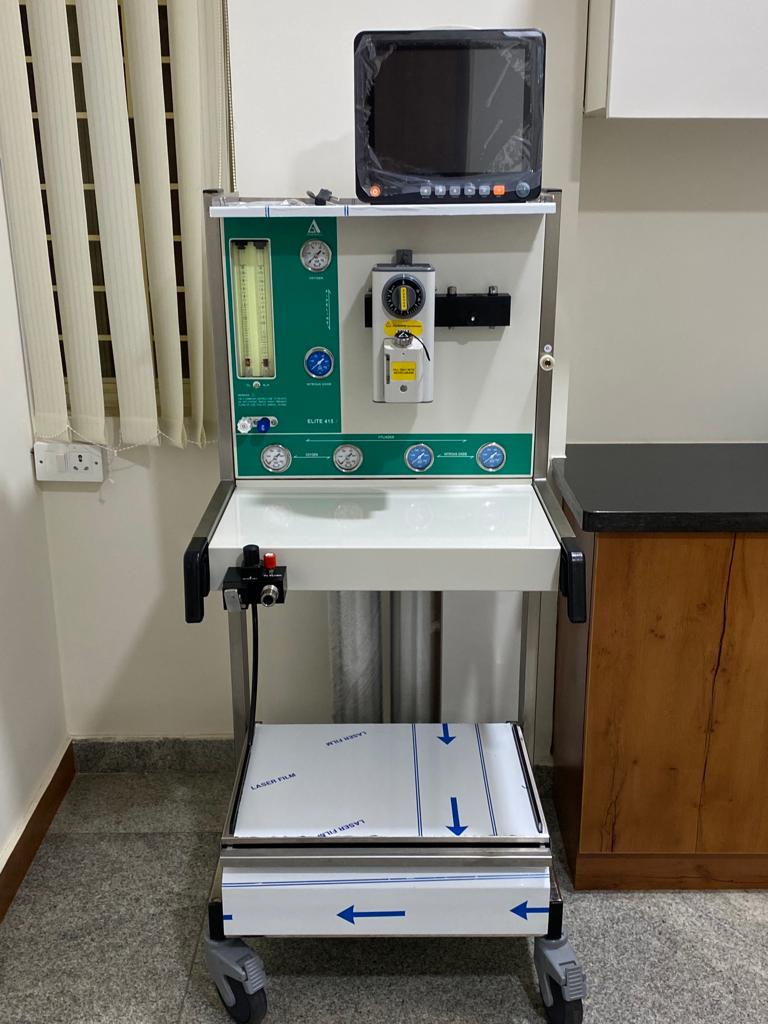 Conscious Sedation Gallery
Painless Tooth Extraction with Conscious Sedation